Prof. Dr. Türker Kılıç, Founding Dean of the Faculty of Medicine at Bahçeşehir University, focuses his research and practice primarily on cerebral vascular diseases and brain tumors. He is the founder and current director of the Neurosurgery Research Center he established and currently working at the Bahcesehir University (BAU) Medical Park Göztepe Hospital Complex.
Born in Bursa in 1966, Dr. Kılıç completed his medical training at Hacettepe University in 1991 and his neurosurgery residency at the Department of Neurosurgery at Marmara University (Director: Prof. Dr. M Necmettin Pamir) in 1997.
In December 1998, he completed his fellowship in neuro-oncology at Harvard University's Brigham and Women's Hospital and Dana-Farber Cancer Institute (Directors: Prof. Dr. Peter Black, Prof. Dr. Charles Stiles). He earned his PhD in Anatomy from Marmara University's Department of Anatomy (Director: Prof. Dr. Safiye Çavdar) in February 2000.
Elected to the Turkish Academy of Sciences (TÜBA) in 2007, Dr. Kılıç received the Research Award from the International Medical Students' Association (MISC) and the Hacettepe University Superior Achievement Award while still a medical student.
Dr. Türker Kılıç obtained his European Neurosurgery Competency in 1997. In 1992, he completed his training in transcranial doppler ultrasonography in Germany, and in 1995, he finished his training in Gamma-Knife radiosurgery in Sweden.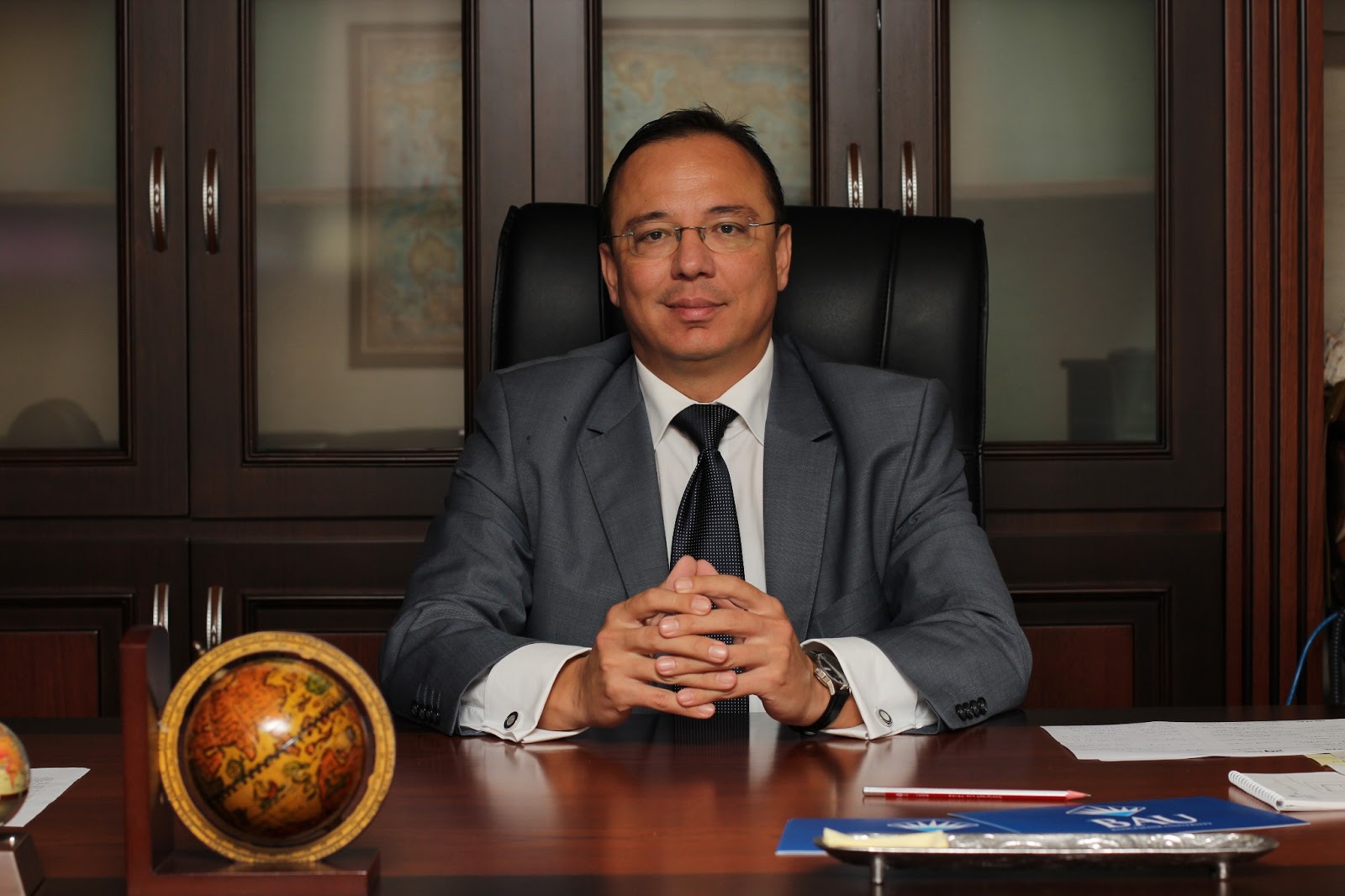 Dr. Türker Kılıç's scientific research has been recognized by several prestigious institutions. In 1999, he was awarded the "Most Valuable Research Award" by the European Association of Neurosurgical Societies (EANS). In 2001, he received the "Young Investigator Award in Neuro-Oncology" from the American Association of Neurological Surgeons (AANS).
In 2000, he was selected by the students of Marmara University Medical Faculty as the "Faculty Member Most Encouraging of Research". That same year, he won the Scientific Research Award from the Turkish Brain Research Association, followed by the Turkish Neurosurgical Society's Scientific Research Awards in 2001 and 2002. Between 2002-2005, he was a recipient of the TÜBA-GEBİP scholarship (Director: Prof. Dr. Yücel Kanpolat).
Dr. Kılıç's scientific work was again honored by the American Association of Neurological Surgeons (AANS) in 2005, this time with the award for "Most Valuable Non-US Scientific Study". During his tenure at Harvard University in 1997-1998, he investigated astrocytomas, a type of brain cancer, and served as the principal investigator in experiments demonstrating the effectiveness of a molecule he is still researching in the context of astrocytomas. This research was published in 2000, and the molecule under study has since been developed into a drug and is currently used in the treatment of certain brain cancers.
The Molecular Neurosurgery Laboratory, currently directed by Dr. Kılıç, has been awarded over 20 awards and research and development grants from various institutions. The laboratory, which houses a tumor bank containing nearly 3000 tissues, conducts national and international joint projects in the fields of cerebral vascular diseases and neuro-oncology. Dr. Kılıç holds numerous national and international scientific memberships, including the Turkish Neurosurgical Society (TND), European Association of Neurosurgical Societies (EANS), American Association of Neurological Surgeons (AANS), Congress of Neurological Surgeons (CNS), Asian Society for Neuro-Oncology (ASNO), and the Society for Nervous System Surgery (SSC), among others.
Dr. Kılıç, who was the President of the TND Young Neurosurgeons Group in the 2001-2002 term and the TND Neuro-Oncological Surgery Training and Teaching Group (TURNOG) from 2005-2007, has organized many meetings and workshops across the country in this capacity. He also serves as a reviewer for Acta Neurochirurgica and the Journal of Neurooncology. Dr. Kılıç performs surgical treatments for over 600 patients annually, Gamma-Knife radiosurgery treatments for over 1000 patients, and outpatient services for over 3000 patients.
Dr. Kılıç continues his research on the molecular pathogenesis of brain tumors and vascular diseases. His work has received more than 750 scientific citations. Since April 2009, Dr. Türker Kılıç has been the Head of Marmara University Neurological Sciences Institute and was promoted to the professoriate in December 2009. Prof. Dr. Kılıç has served as an invited scientist at numerous universities.
He was the only neurosurgeon from Turkey whose scientific paper was accepted for the AANS (American Association of Neurological Surgeons) meeting in 2010.
In 2012, he began working at the Medical Park Göztepe Hospital Complex.
In October 2014, he was elected to the European Academy of Sciences and Arts. The acceptance ceremony for Prof. Dr. Türker Kılıç's membership was held in Salzburg on March 7, 2015.
Dr. Kılıç, who is married with two children, enjoys sailing and is fascinated by thoughts on consciousness and mind.